There was a time when success in the music industry was reduced to signing at a big record company and being broadcast on MTV, or on a major radio station. Today, this period is over … For 80.9% of musicians today, signing with a major seems to be the worst thing to do. Most offer unhelpful modalities of operation; which are unfavorable to the musicians, to the fans and to the music, above all. So, there is urgency in the production sector: Reinventing oneself or slowly dying.
IT, towards a new approach in the process of creation
Technology has given us new paths to creating good recordings, just as the world of global media has given us new ways to find success and popularity. Sometimes that happens without the benefit of a major label's budget.
The IT development now offers the possibility of assuming the music production's chain yourself. The process of producing an album has been significantly reduced with the combination new technologies and the Internet. More and more artists are self-produced thanks to the democratization of home studios and computer-assisted music software, whose prices are becoming more affordable. It is therefore the whole process of creation, distribution and consumption that has been upset in this new technological context, and today we are witnessing a great diversity of musical expressions.
What are the advantages of not signing with a record company?
A declining production system…
The recording industry is in crisis right now. Record labels no longer have the means or the time to develop artists and very few signatures are made on a simple guitar-voice model, as it was done before. They are considerably losing money and are forced to downsize in order to catch up. As a result, artists are poorly paid, and consumers pay too much for their music. The technology has several lengths ahead of the evolution of music and everything suggests that online downloading is now more integrated with musical consumption habits, than the purchase of records.
Optimization of the Marketing process
Going without record labels often means doing promotion and marketing. With the Internet, it is possible to communicate directly with the consumer, without having to go through a label to promote your project. In the traditional patterns of the music industry, promotion represents 30-50% of the price excluding taxes of a record. That said, the cost of promotion is significantly reduced with such a system. There are currently software programs that help to send e-mails to festivals, cinemas, clubs, as well as booking agencies, turners, labels etc… This saves a lot of time to contact the professionals in the sector.
Transparency at income levels
As record labels takes a high percentage of the revenue from album sales, it's sometimes tempting to get rid of it and do it all on your own. With the Internet coupled with new technologies, the cost of creating a record has decreased: production, creation and distribution are no longer included in the same process. And for the artist who self-produces, short-term profitability is improved, and he has greater levers.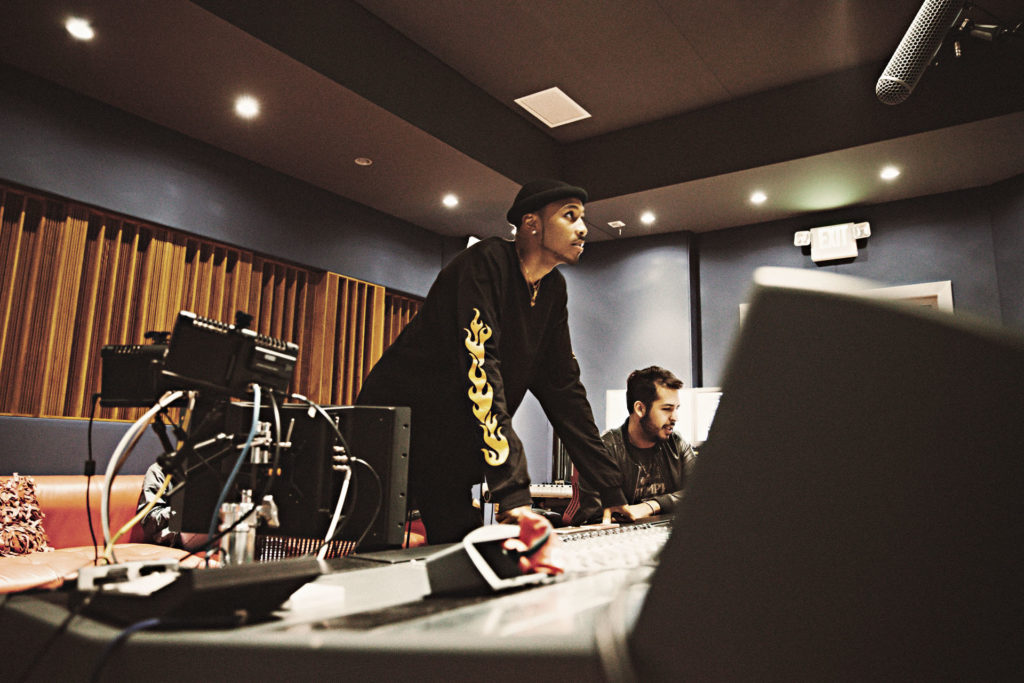 Chance the Rapper, ''Rule Breaking'' as a Motto
Internet has enabled a generation of artists who can dispense with record labels to emerge. Among them, the American Chancellor Bennett also known as "Chance the rapper", is undoubtedly a pioneer in this revolution in the music industry. Recently awarded 3 Grammy Awards, he has opened new horizons in the music industry. The album "Coloring Book", his latest one, released few months ago (in May 2018), is among the most popular albums of 2018 and started at 8 on the Billboard 200 list. From the first week of the album's launch, the tracks of "Coloring Book" were released 57.3 million times, or 38,000 dirty CD album. The album is currently exclusive to Apple Music, but will be available on other streaming services on May 28.
He has always defended the idea of musical autonomy, without the constraints of a record company. And in this logic, he declined several offers from several major labels, and essentially supported streaming marketing, and his account on Soundcloud to ensure the distribution of his works. He is even in 5th place in the Forbes ranking of the highest paid rappers in the world (at $33 million). At just 24 years old, Chance, however, has never sold a physical album, distributing his music for free on streaming platforms; however he has been touring in concert and forged serious partnerships with brands like Apple and Kit Kat.
Coloring Book is also, the first streaming album to appear on the Billboard rankings, and as the Grammys is now considering streaming albums for prize rewarding. Chance, could make history again if his album "Coloring Book" is nominated for a prize.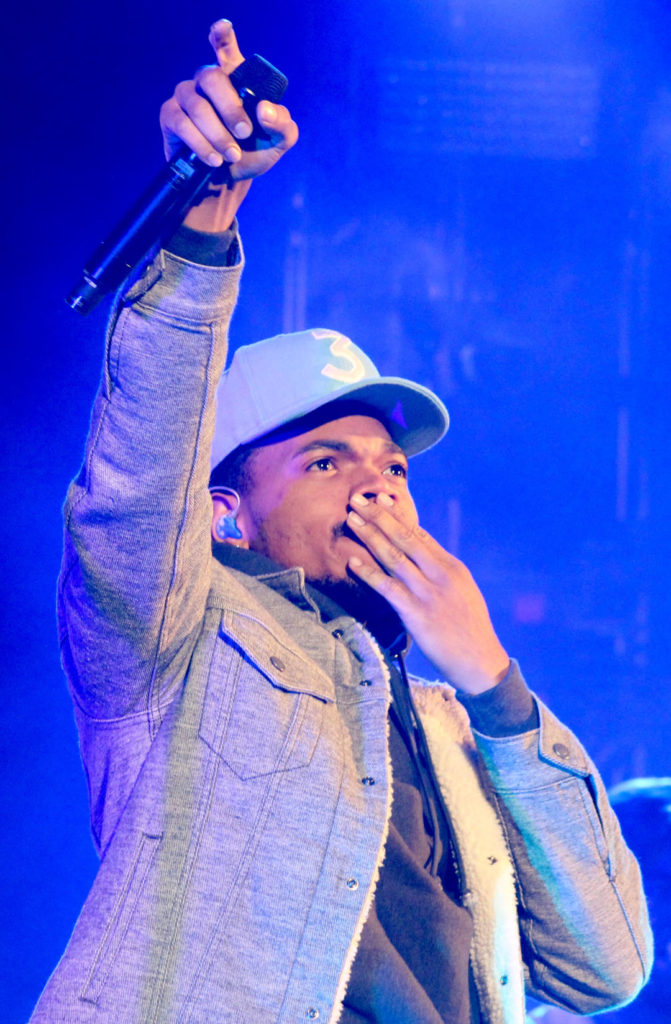 Hoodie Allen, the disruptive outsider
Hoodie Allen is getting a lot of attention in the United States. In operation since 2009, the musician seduces for various reasons, whether for his catch music combining hip-hop and pop, or his kind-boy look, which contrasts a little with his music and lyrics, and also the closeness he maintains with his fans.
But what sets him apart from all the current artists who can claim popularity is that Hoodie Allen has no record company. It evolves without any label, manager or other systemic constraint to artistic development. Yet his music, his videos and even his lifestyle are far from a certain "low-tech amateurism" to which independent artists are accustomed and which generally testify to the authenticity of their work.
Born in New York in 1988, Steven Markowitz did not seem destined to make a career in music, let alone hip-hop. During his internship with an American company, he began to share his time between a rather demanding job and his passion for music, which was becoming more and more demanding. As it quickly became exhausting to write songs, record them and broadcast them online at night, after having been at the office all day, he ended up making a choice. Steven Markowitz becomes Hoodie Allen full-time. In 2010, the "Hoodie Allen" project is already beginning to make a small place on the hip-hop scene on the east coast, thanks to two mixtapes and its first hit I am not a robot, whose clip was entirely self-produced.
With more opportunities, in 2011, it will release mixtape calleded Leap Year, whose title WhiteGirlProblems quickly stands out and will introduce the artist to an even wider audience.
The real performance of Hoodie Allen lies in its ability to make it alone, without any label or manager (or at least relying only on the help of its fans). The latter voluntarily distribute the flyers for concerts, participate in the clips, and thus contribute to making their idol known through social networks. Its function on the "Do It Yourself" model, is realized and extended thanks to its album All American released in 2012. Still, as independent as he was provocative towards the majors who wooed him, Hoodie Allen definitively settled in the North American musical landscape. His planned 30,000 copies are flowing quickly and each of the buyers received a call from the rapper to thank them.
Hoodie Allen used his YouTube page where he regularly posts videos where he shows his everyday life, others where he thanks those who attend to his concerts. Thanks to its notoriety, several of its videos clips exceed 10 million views. He started from nothing and with his own means, he was able to show that it was possible to do without a major.